Jessie at the GDCA National Specialty in 2011
GDCA Veterans photos courtesy of Great Dane Photos
Here is Jessie in the veterans class.
Head shot in veterans.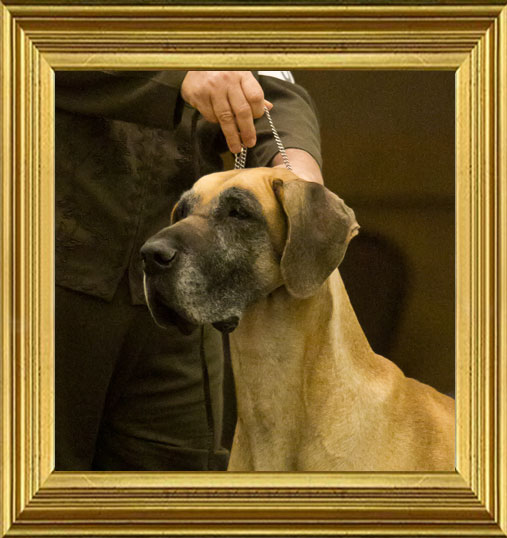 Jessie wins in Vallejo
Here is Jessie winning a point with Jane Chopson.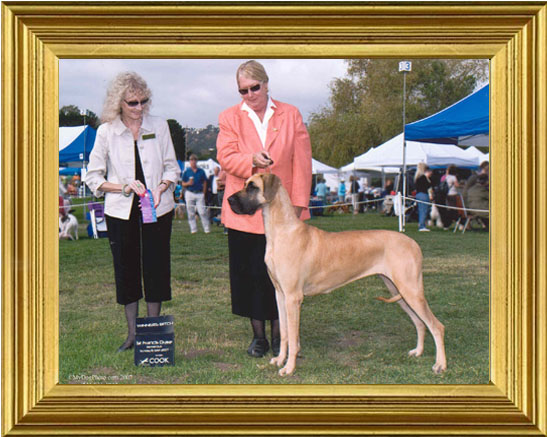 Jessie winning her first major
Jessie won her first major in Carson City, NV.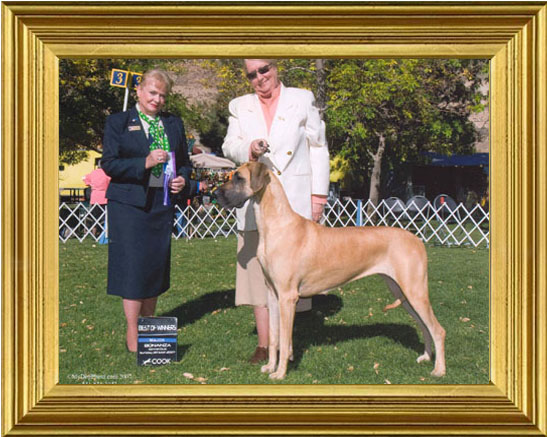 Jessie in Ventura
This picture is a candid shot by Sunshine Photos.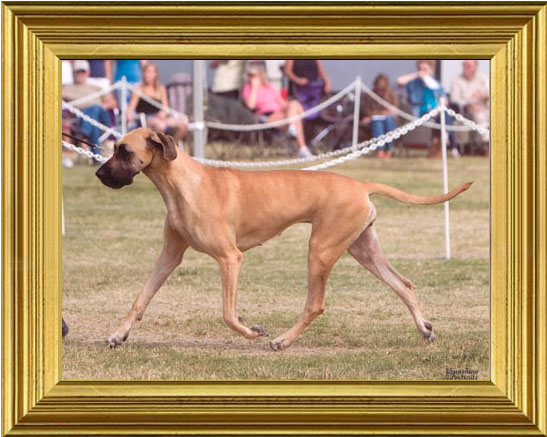 Jessie in Monterey
Here is Jessie in the ring in Monterey.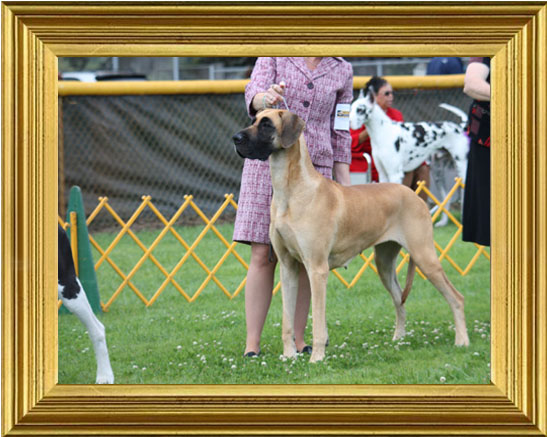 Jessie finishing her championship
Jessie went on to take her last major at the Monterey show.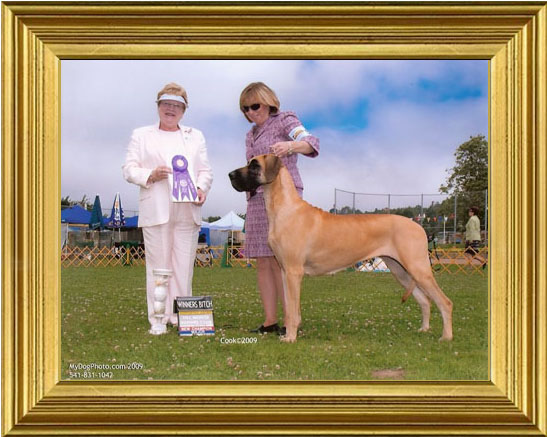 Jessie at 5 1/2
Jessie showing off her new collar
Jessie watching TV