Roma at the Great Dane Club of Northern California Specialty show - April 2013
In mid-September, 2013, Roma started to show signs of neurological issues with her rear legs. She was diagnosed with a spinal nephroblastoma and had surgery on September 24, 2013. Information about this condition and the chronological history of her treatment can be seen here.
Roma at her first show (3-24-2012)
Roma in the GDCA Futurity in 2011
GDCA Futurity Placement photo.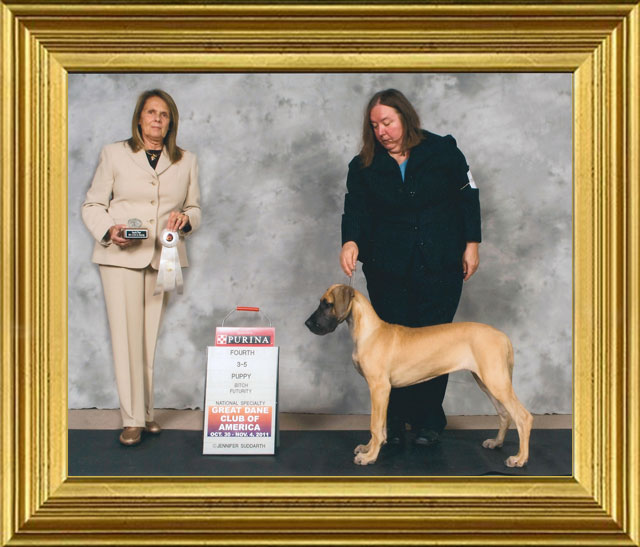 GDCA Futurity candids courtesy of Great Dane Photos.
Roma in the 3-5 month puppy bitch class.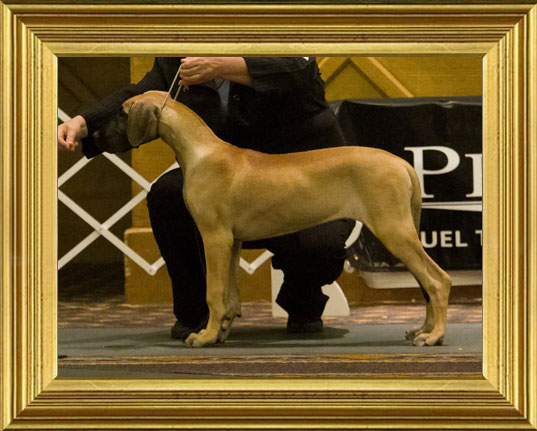 Roma on the move.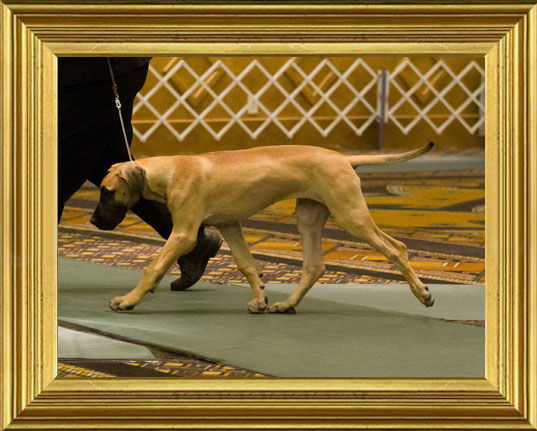 Roma stacked for the exam.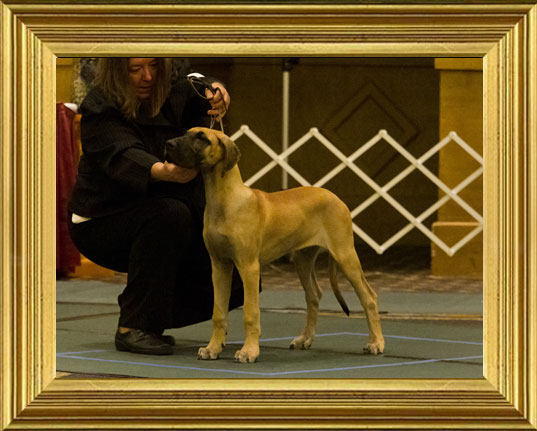 Roma at 10 weeks